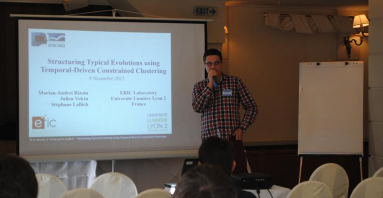 Research
My research revolves around artificial intelligence, machine learning and data mining. More specifically, I am interested in Social Media Analysis, Information Diffusion Models, Popularity Modelling and Prediction.
My research project aims to link the dynamics of collective human attention to the individual actions of the users of online platforms. The benefit of my research is to understand novel societal, such as the spread of misinformation and the role of social bots in recent political elections.
See more about my research.
News
2019-10: Together with Amelia Johns and Fracesco Bailo, I was awarded a prestigious Facebook grant on Using computational modelling of user behaviour and machine learning to counter the diffusion of hate speech across social media.
2019-10: I wrote a piece for the influential media outlet The Conversation entitled Can hiding likes make Facebook fairer and rein in fake news? The science says maybe, which received significant attention on social media (Twitter & LinkedIn), from the FEIT and UTS media departments. Subsequently, I was interviewed on the radio about the work and the phenomenon.
Back to Top