Marian-Andrei Rizoiu.
I am a Lecturer in Computer Science with the Faculty of Engineering and IT in the University of Technology Sydney. My main research interest is to develop behavioural models for human actions online, at the intersection of applied statistics, artificial intelligence and social data science, with an interdisciplinary focus on social influence and information diffusion in online communities. I am also lecturing, see more about my teaching.
See my research vision statement for more details.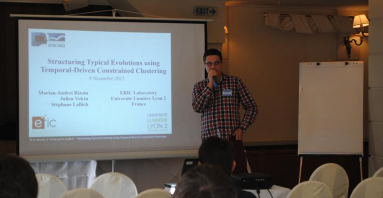 Research
My research revolves around artificial intelligence, machine learning and data mining. More specifically, I am interested in Social Media Analysis, Information Diffusion Models, Popularity Modelling and Prediction.
My research project aims to link the dynamics of collective human attention to the individual actions of the users of online platforms. The benefit of my research is to understand novel societal, such as the spread of misinformation and the role of social bots in recent political elections.
See more about my research.
Back to Top